And My Axe!
Posted on January 06, 2017 in Music
I bought a guitar: An Epiphone Les Paul Standard PlusTop Pro in "Bourbon Burst" colour scheme. And it is freakin' gorgeous.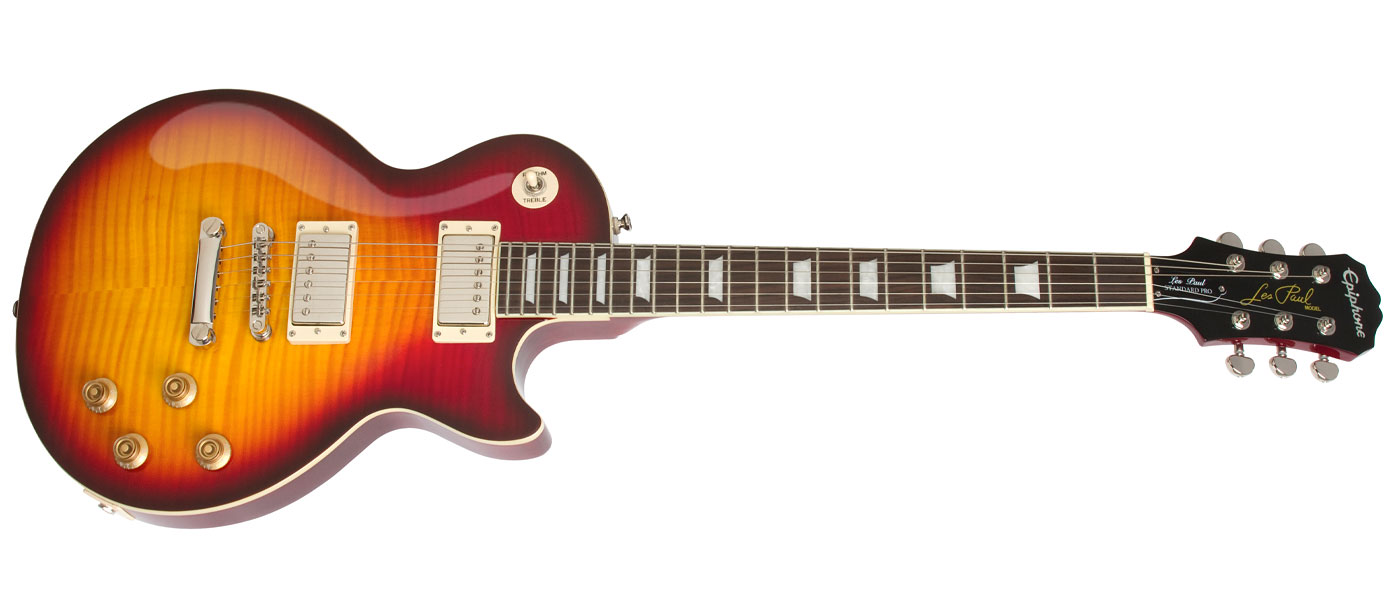 I've started hacking on some basics, chords and chord transitions, various forms of scales, and lots of YouTube lessons (Lessons with Cameron, Andy Guitar, and others). Nothing formal for now. If I stick with it for a year or so then maybe I'll consider formal lessons. Life goals: to be able to shred along to my favourite metal and punk riffs.